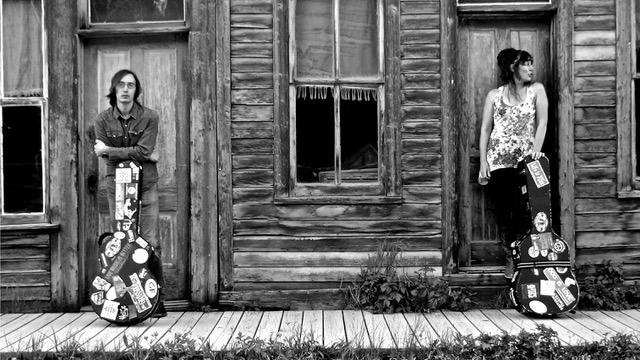 Jen and Anthony
Jen (Maurer) & Anthony (Papaleo) make up a "Heart Of It All" duo from NE Ohio specializing in Old-School Blues & Roots music. They revitalize the "old soul" of America on electric & acoustic guitars, upright bass, fiddle, and buttonbox.
These musical soulmates share a love for not just one particular kind of roots music, but most of them: Ragtime, Old Blues, Jugband, Early Jazz, Swing, Old-Time, Country, Cajun and Zydeco. (Think Joseph Lamb and Scott Joplin; Memphis Minnie and Bo Carter; Gus Cannon and the Memphis Jug Band; Django and Ella; Buddy Thomas and Arthur Smith; Patsy Cline and Buck Owens; Belton Richard and Boozoo Chavis.) They are blessed with a rare musical partnership that is the coming together of their experiences with each of these genres.
The two are well traveled having served as musical ambassadors to Haiti, the Dominican Republic, Belize, Panama, Mexico, Barbados, Columbia, Tajikistan, and Sri Lanka.