American Roots Music Festival: April 28th, 2023 – Kent Ohio
The Kent American Roots festival presented by Wayside Furniture returns on Friday, April 28 with a fantastic line-up of artists. It's all free, due to the support of our patrons and sponsors.
This year's festival line-up will be announced 4-6 weeks prior to the festival date. Please check back so you can plan your perfect night of live music.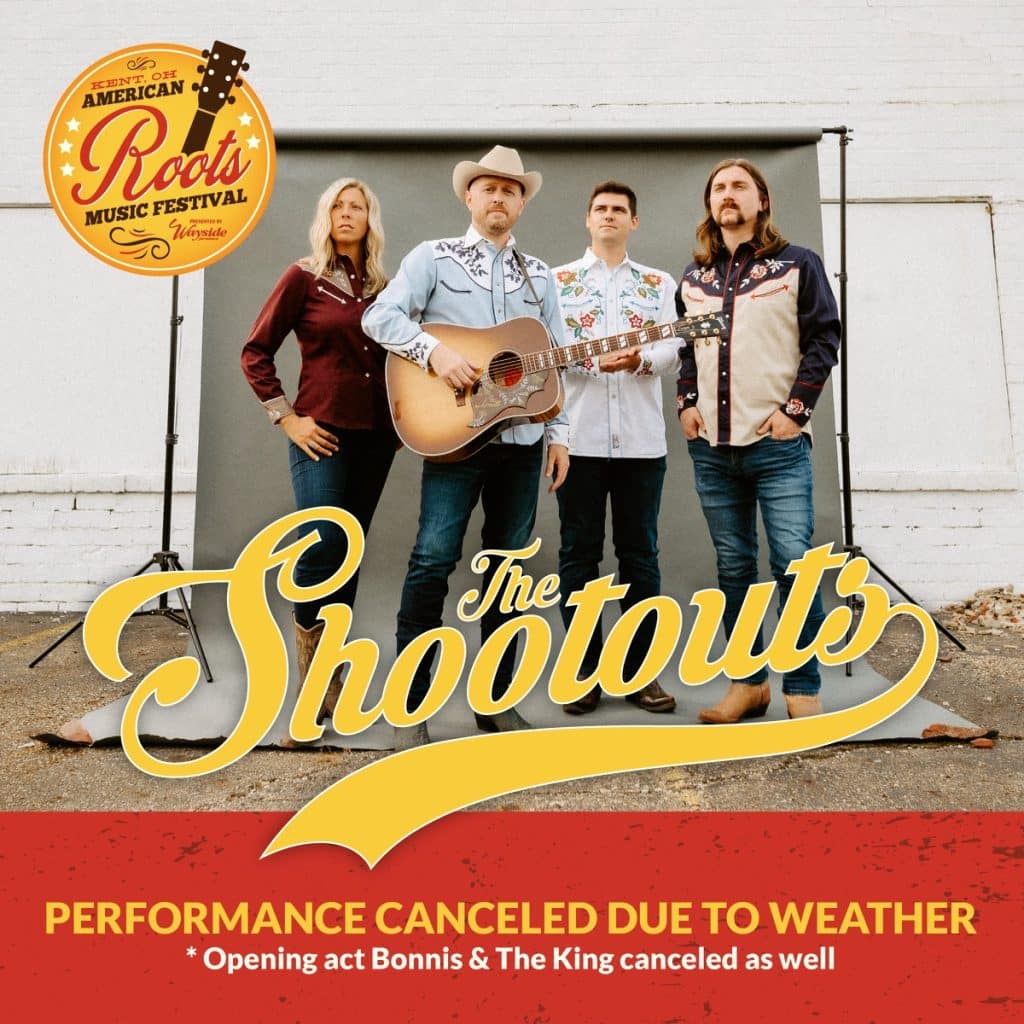 Featuring Performances By
Bonnis and The King · City of Invention · Colin John & Long Tall Deb · Cory Grinder & The Playboy Scouts · Crooked River Stompers · Dale Galgozy · Ella Choi · Eric Street · Flat Earth Ramblers · Hey Mavis Duo · Hiram Rapids Stumblers · Hunter Skeens and The Forerunners · Jon Mosey · Lucky Ba$tard Band · Mark Leach · Maura Rogers & The Bellows · Randy Horvath · Rebekah Jean · Sean Benjamin · Southern Cross Band · Sugar Mules · The Chatfield Boys featuring Brittany Reilly · The Shootouts · The Whiskey Drinks · Thor Platter Band · Thorne Musica