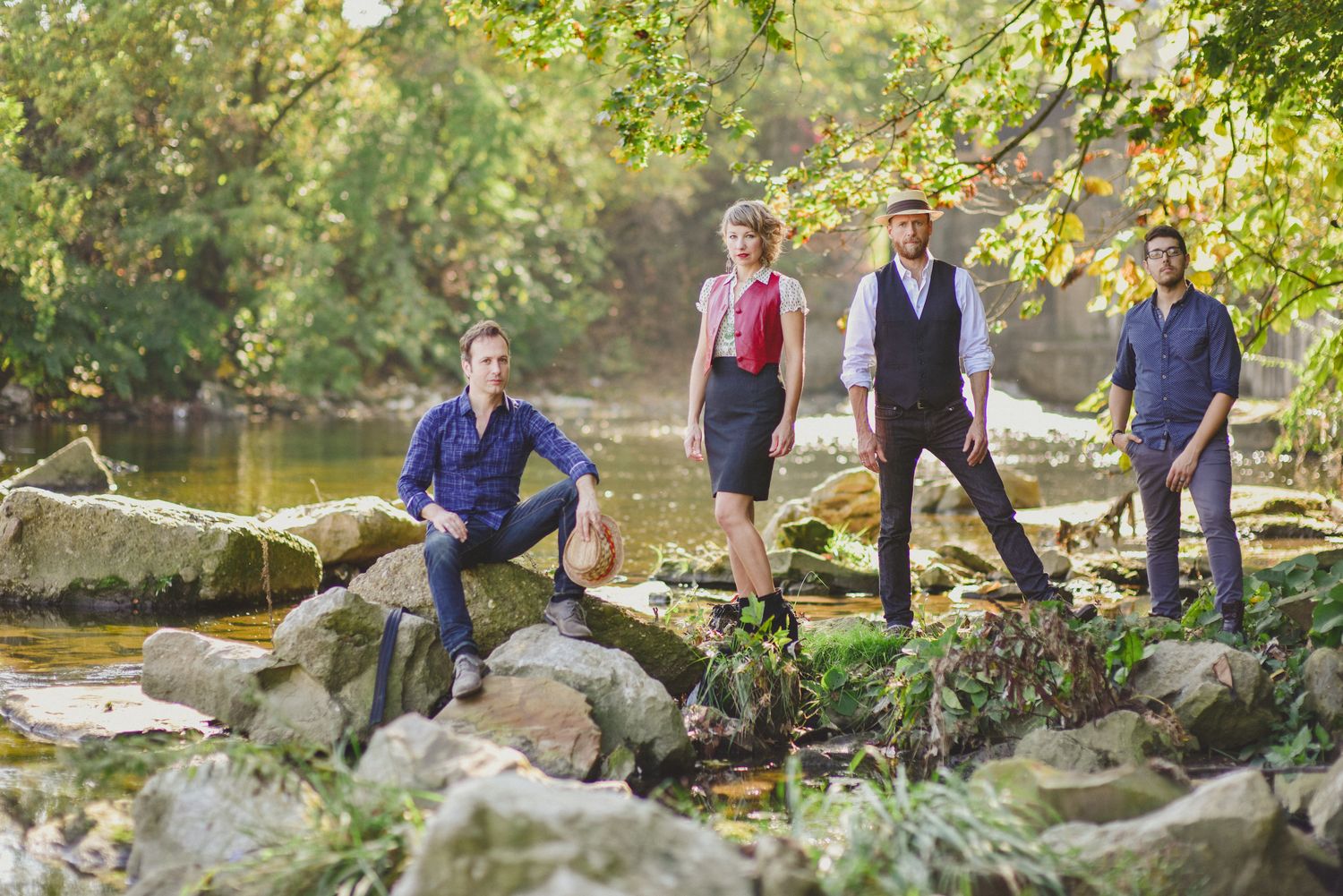 Hey Mavis Duo
Americana-folk band "Hey Mavis" was formed as part of the Cuyahoga Valley National Park artist-in-residence program. Producer Don Dixon (REM/Smithereens/Red Clay Ramblers) "discovered" the group on a Christmas compilation CD and went on to produce their first two albums, both of which hit the top 10 on the national Folk DJ-L radio charts and amassed favorable reviews across the globe. Hey Mavis's third release, produced by Yonder Mountain's Adam Aijala, received similar accolades and has outsold its predecessors by a factor of two.
Hey Mavis's latest project, funded by John S. and James L. Knight Foundation, is a book/CD of original songs and illustrations based on stories of the Ohio & Erie Canal, in collaboration with acclaimed artist Leandra Drum. Preliminary reviews have ranged from "unconventionally beautiful" to "startlingly original." A traveling gallery exhibit accompanied by Hey Mavis performances is currently being scheduled in cities throughout the Midwest for the 2018-2019 season, including several appearances with symphony orchestras.
Hey Mavis has appeared on NPR's Mountain Stage, NPR's Whad'ya Know?, and PBS's Songs from the Center. The group has performed standing-room-only shows at the Xerox Rochester International Jazz Festival as well as nine consecutive sell-out concerts in their hometown of Akron Ohio. In 2017, Melissa Etheridge saw Hey Mavis perform at a benefit concert and recruited the group to perform on her 2018 music cruise (yay!).